TMJ Treatment – Sherman, TX
Saying Goodbye to Jaw Pain
Chronic jaw pain affects millions of people, making it difficult to eat, speak, smile, and perform other daily tasks. Whether it is a popping or clicking noise when trying to open your mouth, pain throughout the face, jaw, neck, and head, or frequent headaches that you're experiencing, all of these point to the potential for temporomandibular joint (TMJ) disorder. Dr. Mark, Dr. Grant, and Dr. Sharlenne are here to remedy this issue with TMJ treament in our Sherman, TX dental office. When calling our dental office to inquire about treatment, you can trust that we will work closely with you to develop a plan that will lead to a better quality of life.
Why Choose Grant E. & Mark A. Smith DDS for TMJ Treatment?
Customized Occlusal Splints for Maximum Support and Comfort
State-of-the-Art Technology
Compassionate and Caring Team Members
Diagnosis & Treatment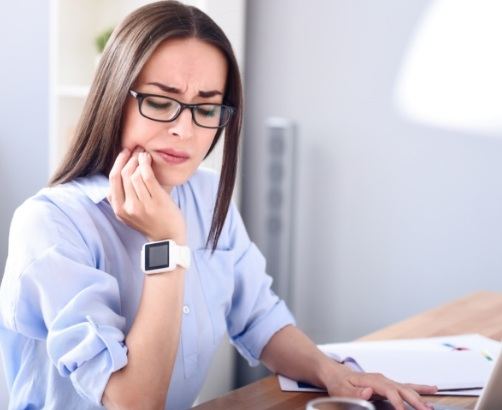 We will take digital images and perform a thorough examination of your oral and facial structures to determine the severity of your jaw pain. If swelling and intense discomfort make it difficult for you to open and close your mouth, or if your bite is misaligned and causing TMJ, we will develop a treatment plan that focuses on realigning your bite and alleviating the pressure that is being placed on your jaw joints.
Occlusal Splints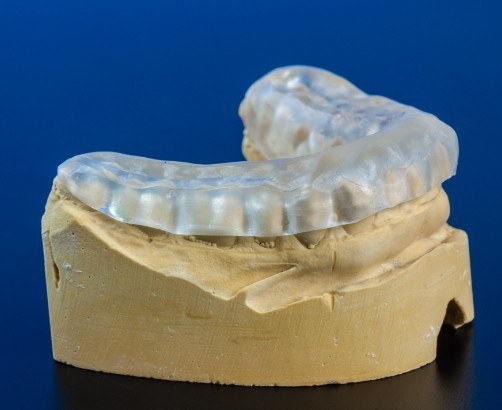 The most popular method of treatment for TMJ is occlusal splints. This type of oral appliance is customized to fit your mouth, preventing teeth from touching (that often leads to bruxism) as well as alleviating the pressure and tension placed on your jaw joints. By wearing an occlusal splint, the jaw will be repositioned over time, allowing for greater comfort and functionality.