Teeth Whitening – Sherman, TX
Drastically Whiten Your Teeth with Safe & Effective Treatment
Dental discoloration and staining is a completely natural part of an aging smile. Unfortunately having yellow-ish teeth isn't aesthetically pleasing, affecting many people's confidence and self-esteem. Instead of throwing money away on teeth whitening products that you can purchase from your local department store that may not provide you with the results you're hoping for, consider investing in professional treatment. At Grant E. & Mark A. Smith, DDS , we offer customized, cost-effective, and safe take-home and in-office whitening.
Why Choose Grant E. & Mark A. Smith DDS for Teeth Whitening?
Custom Take-Home Teeth Whitening Kits
Dental Team with Years of Experience
Family-Owned & Operated Dental Office
Who is a Good Candidate for Teeth Whitening?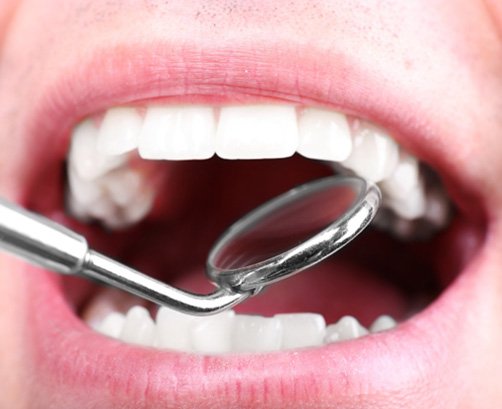 If the first trait that you notice whenever you look at your smile in the mirror is your discolored teeth as a result of all of those years of drinking coffee, red wine, or eating stain-causing foods, then you're a good candidate for teeth whitening. Professional treatment can also help patients who experience discoloration as a result of:
Taking certain medications that cause dental discoloration as a side-effect.
Using tobacco products, like cigarettes or chewing tobacco.
Trauma or disease that has affected the enamel.
Genetic conditions that result in yellow or brown-looking teeth.
Medical treatments, like chemotherapy.
Types of Teeth Whitening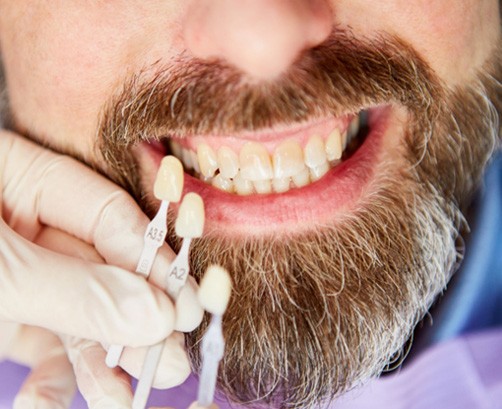 We want you to be able to enjoy a brighter smile on your own terms, which is why we offer two types of teeth whitening, customized take-home kits that you can wear daily, or our in-office treatment that will be completed by your cosmetic dentist.
Take-Home Teeth Whitening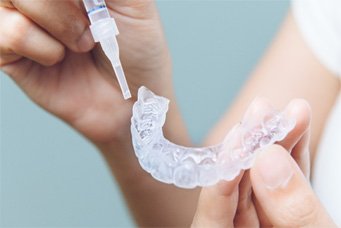 Our Phillips Zoom! take-home teeth whitening kits are safe, convenient, and allow you to enjoy noticeable results within as little as two weeks of use. During your consultation, your cosmetic dentist will prescribe the best whitening kit. Depending on which one you choose, you will either wear your whitening trays for 30 minutes a day or two to four hours.
In-Office Teeth Whitening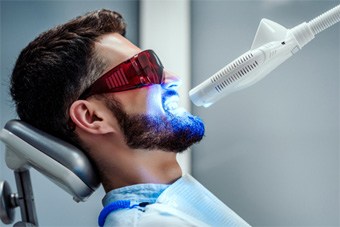 We also utilize Philips Zoom! teeth whitening systems for our in-office treatment. Your cosmetic dentist will prep your mouth and protect your gums before applying a thin layer of whitening gel to each tooth, followed by a protective sealant to minimize any sensitivity. After only an hour, your smile can brighten by up to eight shades, offering you noticeable results and a treatment overseen by your trusted dental professional.
Tips for Maintaining Your Bright Smile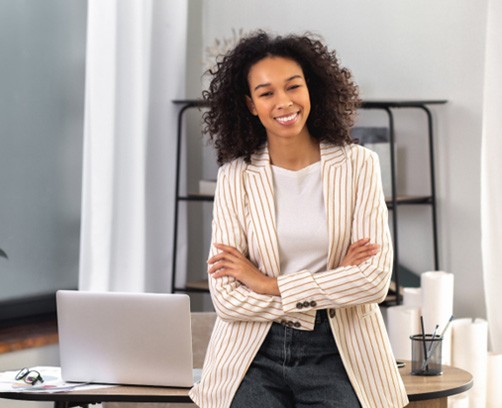 Because teeth naturally discolor with time, you'll likely need to visit us again for a touch-up or re-treatment between eight months to a year after your appointment. However, by following these stain-preventing tips, you'll be able to get the most out of your results:
Limit your consumption of foods and drinks that are dark in color, like soda, coffee, tea, red wine, tomato-based sauces, etc.).
Practice good oral hygiene by brushing twice a day, flossing daily, and rinsing with antimicrobial mouthwash.
Schedule your six-month checkups and cleanings with your dentists.
Avoid poor dental habits, like smoking, biting your fingernails, etc.
Ask about at-home touch-up kits to maintain your results.