Advanced Dental Services & Technology – Sherman, TX
Innovative, Comfortable Dental Care
Dental technology is quickly advancing in our world today. It is no longer stuck in the past but instead, is now allowing for higher resolution scans and safer diagnostic imaging. Dr. Mark, Dr. Grant, and Dr. Sharlenne are pleased to incorporate some of the most innovative technologies available, including intraoral cameras, digital X-rays, a CBCT scanner, a digital impression system, and a soft tissue laser. Find out more about the advanced dental services and technology in our Sherman, TX dental office by reviewing the information below.
Intraoral Camera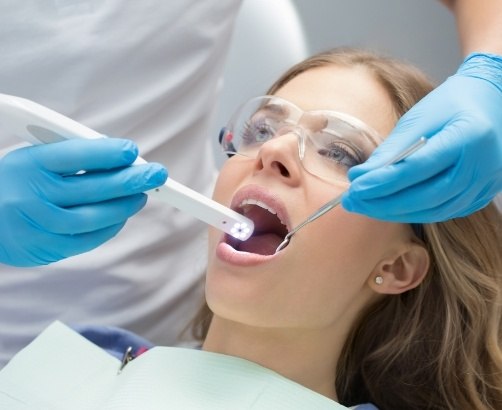 Our team of experts can see quite well inside the mouth; however, some areas are hard to view without the help of technology. This is why we use intraoral cameras. This camera-tipped wand scans the inside of the mouth and projects the images onto a nearby screen so that you and our dentist can see problem areas in real time. This makes it easy to explain the need for treatment and how we plan to repair your teeth or gums.
Digital X-Rays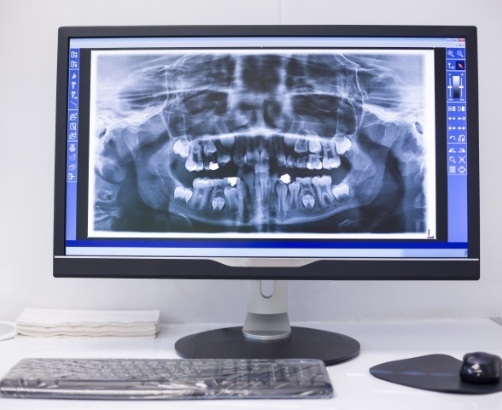 Dental X-rays of the past not only emitted dangerous levels of radiation, but they also took extensive time to develop. Using harsh chemicals, dentists would have to prolong appointments in order to view the images. That's now a thing of the past thanks to digital X-rays. Emitting far less radiation, these diagnostic images appear in seconds and can easily be retrieved in the future, if necessary. The higher-resolution scans also make it easier for our team to prepare a treatment plan that will produce longer-lasting results.
CBCT Scanner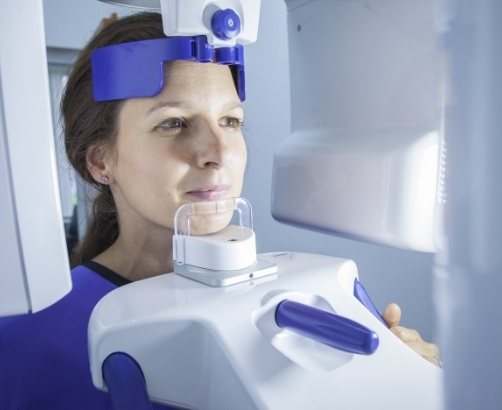 When extensive, complex treatment is necessary to repair or rebuild a smile, we turn to our CBCT scanner. This unique device has a 360-degree arm that rotates around your head to capture hundreds of images of your teeth, bones, gums, nerves, and other structural areas of the mouth and face. Combining to create a three-dimensional model on a nearby screen, we can make necessary adjustments and better prepare for various treatments such as dental implants, root canals, etc. early on.
Digital Impressions System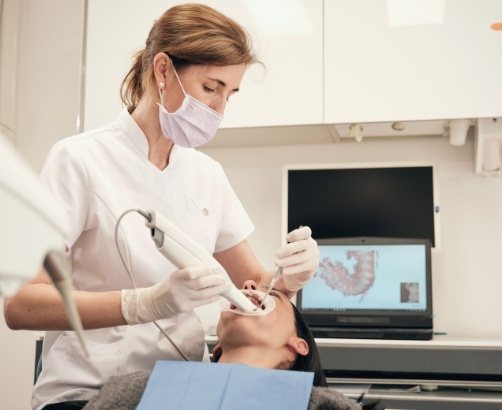 If you never enjoyed the cold, messy dental putty that was once used to capture dental impressions, you are now in luck. Instead of relying on these older materials, we now use the Primescan digital impression system. Scanning your teeth and gums with our new, handheld device, we can capture more accurate impressions that are then used to create reliable restorations. The system also allows you to remain comfortable throughout the scanning process.
Soft Tissue Laser Dentistry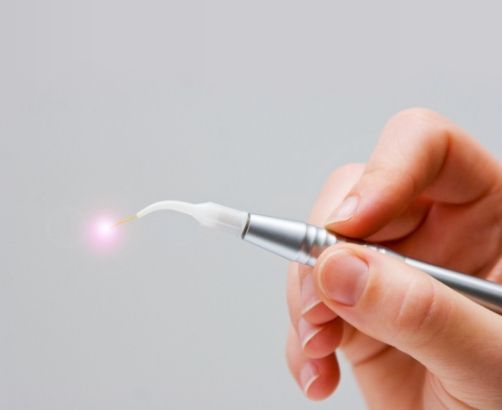 Scalpels and sutures are still used by many dentists to perform soft tissue procedures; however, with the help of a Biolase iPlus soft tissue laser, these treatments are now easier and less invasive. With the concentrated beam of light, we can carefully remove excess tissue. The process allows for minimal bleeding and swelling, and because the laser cauterizes and sterilizes while it cuts, there is a reduced risk of infection.