Meet Our Dental Team – Sherman, TX
Specialized Care, Reliable Service
Each time you visit our dental office, you can expect to see the same smiling faces. With administrative staff, dental assistants, dental hygienists, and other skilled professionals, we combine to create a dynamite dentistry team that is committed to helping you feel good about your smile and your dental experience. From check-in to check-out, we'll be by your side answering any questions you might have about your dentistry treatment or visit. We'll also work to make your appointment as seamless as possible, so you can focus more on your oral health. If you'd like to learn more about who you can expect to see when you arrive, keep reading below.
Elizabeth, Dental Assistant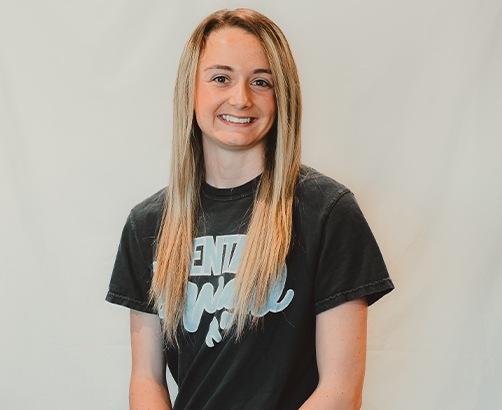 Elizabeth joined us in 2021, and she loves solving our patients' problems while ensuring they feel comfortable. She graduated from Grayson County College, and she likes to spend her time away from work hiking and making crafts. You'll also often find her hanging out with her identical twin sister (though they look the same, their personalities are very different!) and two younger brothers.
Hope, Registered Dental Hygienist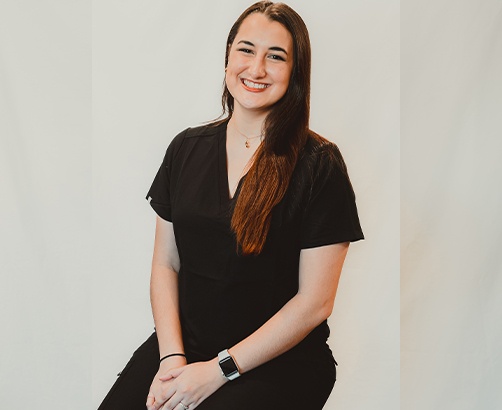 Hope loves taking care of her patients and helping them feel more confident in their smiles! She is a graduate of Grayson County College and completed her dental training at Del Mar College. When she isn't relaxing with her family, she likes to go hiking or ride her bike. She also enjoys artsy activities like crafting, drawing, and painting. On the weekends, you'll often find her at the thrift store with a basket full of anything antique or vintage.
Lori, Registered Dental Hygienist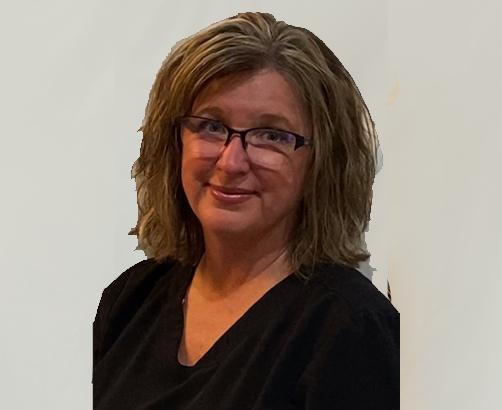 Lori has an amazing 30+ years of dental experience, and she says that the relationships she has developed with her patients still bring her joy every day. She was trained at the Rose State School of Dental Hygiene and has her laser certification for periodontal therapy. She is married and has four grown sons, and she loves to spend time with her grandchildren as well as spoil her pets.
Kari, Dental Insurance Coordinator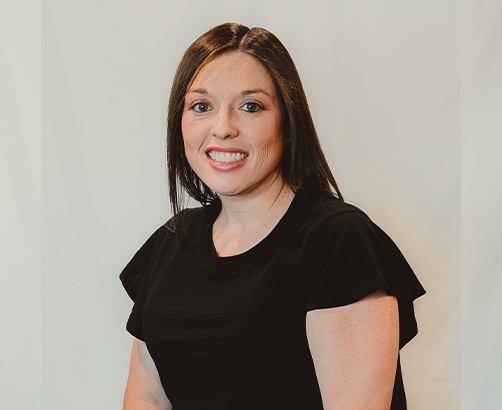 Kari has been a part of our dental office for over 15 years, and she says it's always rewarding helping our patients better understand their dental insurance so they can make their care as affordable as possible. She trained as a dental assistant at Grayson County College before moving to the front desk. She and her husband, Chase, have two young daughters, and they like to spend time as a family riding side by side and camping in their RV.
Jaicee, Treatment Coordinator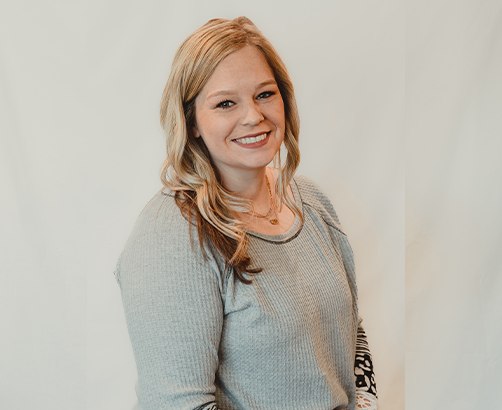 Jaicee says that her favorite part of her job is connecting with our patients and making them feel catered to. She is originally from Little Elm and is a graduate of the National School of Dental Assisting. She married her high school sweetheart, and they have two amazing boys. At home, she is always crafting something, whether it's a t-shirt, stickers, cups, or anything else she can think of!
Katie, Registered Dental Hygienist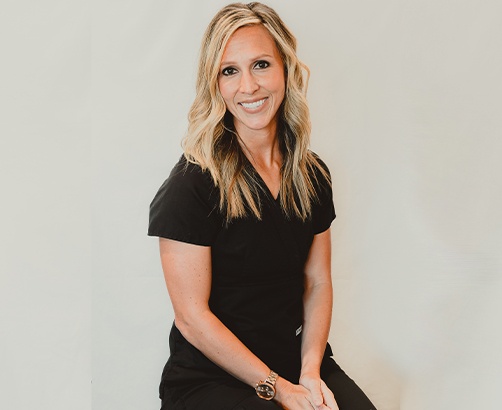 Katie has been a central part of our team for more than a decade, and over the years, she says that many of our patients have become like family. For her hygiene training, she attended Tyler Junior College. She and her husband currently live in Whitesboro with their two children and two dogs. Running and fitness are huge passions for her, and she also loves being involved in her church where she and her husband lead a small groups.
Kristen, Lead Dental Assistant
Kristen says that nothing makes her happier than being able to ease a patient's anxiety so they can finally relax while in the chair. She received her dental training at Grayson County College and holds a bachelors degree from Texas A&M Commerce. She is always up for a good cup of coffee and likes to draw, work out, bake, and read.
Mary, Sterilization
Mary loves coming to work every day because she feels like the staff is part of her extended family. She is originally from Sherman and attended El Centro College and the Kiamichi Technology Center. Outside of the dental office, she loves to spend time on Lake Texoma and expand her culinary expertise by cooking for family and friends.