Replace Missing Teeth – Sherman, TX
Recapture a More Youthful Smile
Tooth loss is a serious problem for millions of Americans. Whether it is one tooth or an entire arch, eating, speaking, and smiling can become nearly impossible. The good news is that our dental team is here to deliver safe and effective solutions that are capable of producing fully functional, beautiful smiles. With dental bridges, dentures, and dental implants, we can help you rebuild your smile, so you feel confident and beautiful once again. Call us to learn which option to replace missing teeth in our Sherman, TX dental office is right for you.
Why Choose Grant E. & Mark A. Smith DDS for Replacing Missing Teeth?
Customized Prosthetics for a More Natural-Looking Smile
Works with Local Specialists for Implant Placement
No Mess Digital Impression System
Dental Bridges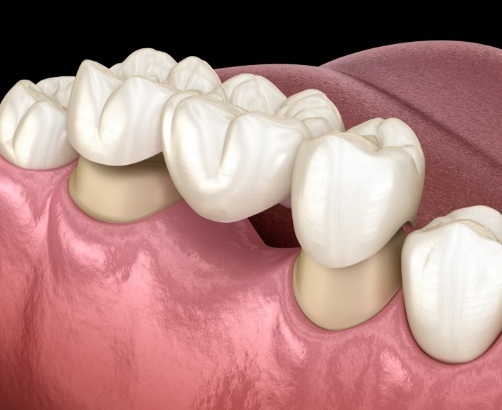 Whether it is one missing tooth or multiple consecutive teeth that are missing, our team can recommend a customized dental bridge. Consisting of two dental crowns that exist on either side of the gap, customized pontics (artificial teeth) rest on top of the gums but are attached to the two artificial dental crowns. With proper care, these prosthetics can last 10-15 years, but you'll be required to maintain regular dental checkups to ensure that your bridge looks good and is holding up well in its current location.
Dentures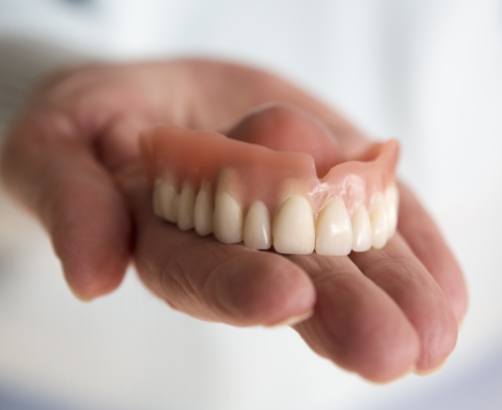 Dentures are a tried-and-true prosthetic that dentists have relied on for centuries. Designed to restore smiles no matter the number of teeth that are missing, full and partial dentures are reliable and highly effective. Made out of gum-colored acrylic to match the natural shade of soft oral tissues, artificial teeth are placed appropriately along the base to complete an upper or lower arch. And while partial dentures use metal clasps that attach to natural teeth to remain in place, full dentures only use your natural suction and a bit of denture adhesive to remain strong.
Dental Implants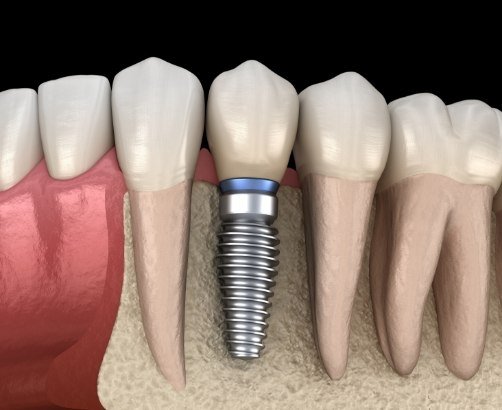 Known to be far superior to other tooth replacement solutions, dental implants are titanium posts that mimic the natural structure of tooth roots. Fusing with the bone over several months, these permanent prosthetics can last a lifetime with the help of regular and proper maintenance. Not to mention, they help you to regain much of your bite pressure and oral functionality, creating a more positive and worthwhile smile investment.